The Unoa doll arrives as a kit that must be strung and painted.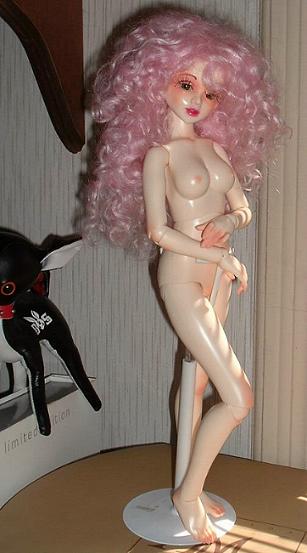 After stringing, airbrush body blushing and face painting.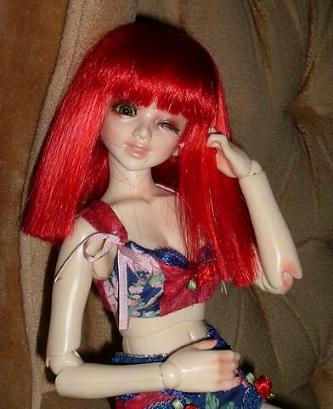 Lusis with her winky faceplate in a red JPOP wig called Yuri.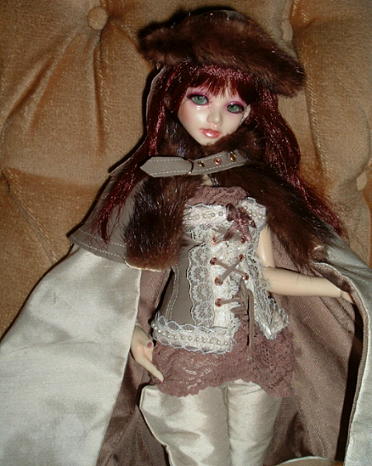 Unoa in Steampunk style outfit I made from a pattern in Doll Reader magazine.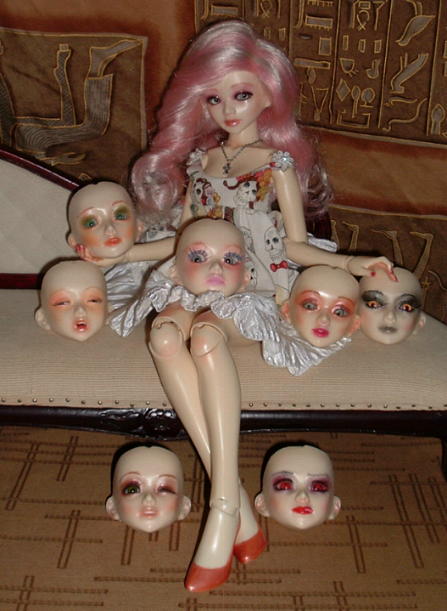 A variety of face plates can be purchased for this doll to give her very different looks. Here is the Lusis face on the doll with the B-el and L-bi boy faces, the "O" face, winky face, Bully face Sist face and another Lusis face.
The Winky face in custom camo pants and t-shirt.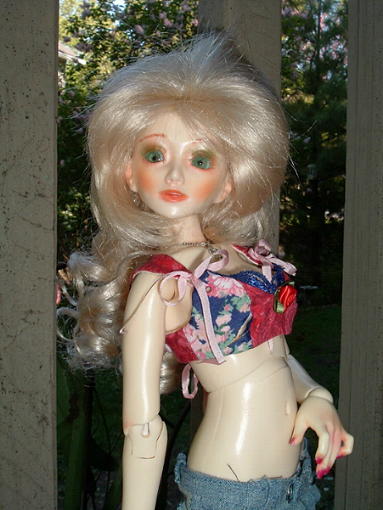 The L-Bi boy face painted to make it a girls face. Gastic teal green eyes.
Another Lusis face plate painted in lighter pastel tones in custom made t-shirt from Doll Coordinate Recipe pattern book from Japan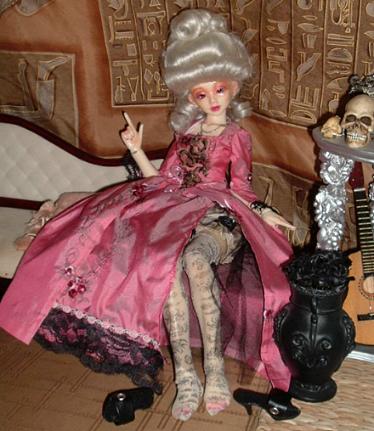 Lusis in a custom Marie Antoinette outfit made by me. Wig is the Mrs. Santa wig by Monique and her eyes are metallic pink by Masterpiece softglass eyes.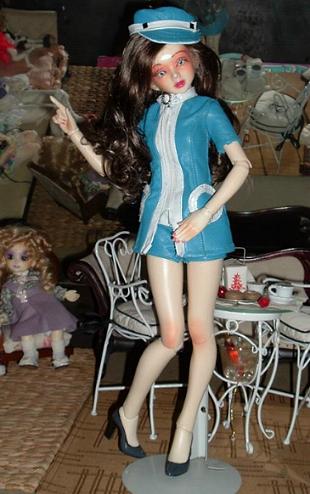 A new outfit I made from a pattern in Unoa Freak magazine. The airline stewardess in blue leather! She wears a Monique Gold Label wig in the Ginger style.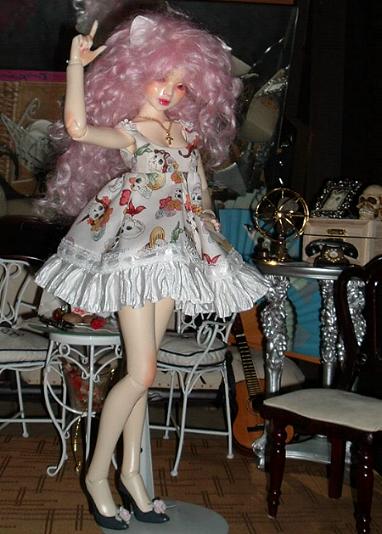 This cute Lolita style dress is from a Unoa pattern in Dollybird magazine, Vol 3.
I made hornsfor my Lusis from Sculpey clay in three different styles, long natural color, shorter in red with texture and short with grey and pink swirl color and texture. They fit into the holes in Unoa's head that were made for attachments like these. The Unoa wigs also have slits in them, so the horns can push thru the wig and into the hole in the dolls head to hold them on. Her eyes are Masterpiece soft glass called Red Manja.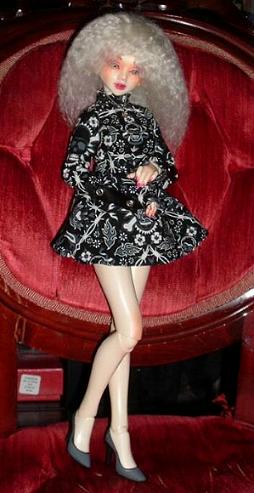 Lusis with optional high heel feet. The feet come unpainted, so can be painted any color and then attached with "s" hooks after the original feet are removed.

Lusis wears a custom made outfit from a pattern in Unoa Freak magazine.

Links
The official UNOA website
Crescent Shop to purchase these dolls
Return to Val's Ball jointed Doll page for pics of Unoa Mocha 2.0 and Unoa Light