Building the Advanced Doll + kit
The Completed kit Doll
The kit is finally complete. If you work a few hours each day and allow 24 hours between painting, this kit should take about a week to complete. Here are pictures of the completed doll. I have an extra head that I painted with purple lips and eyes. This head came with no wig attached so I could change the wigs on the doll. She wears a size 8 wig. The doll is shown in a Kemper size 8/9 carrot red wig and also with the original black wig which comes glued to the top of the head piece.

The doll poses in many positions as she is wire jointed. She can assume the lotus position and also cross her legs.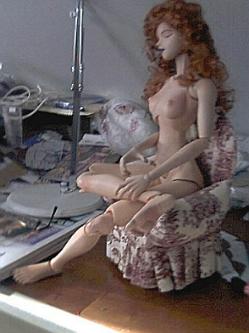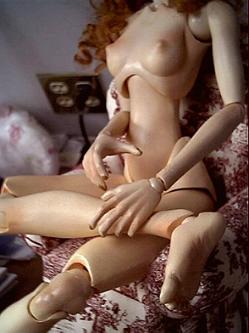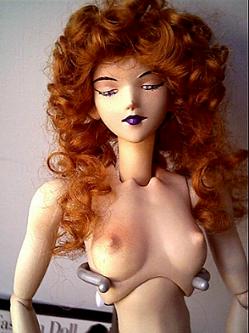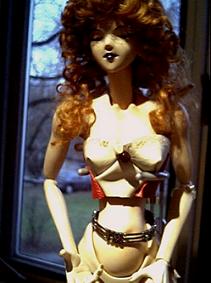 Shi Shi's leather bustier, made from an enlarged 16" fashion doll pattern.

Here is a photo of the kit doll along side a Volks Super dollfie on the left and a Rasendo Super Dollfie type doll on the right.


Web site to see more pictures of this doll finished
Return to kit main page