Charisma is my sea demon. I blushed her ears and deepened her face paint. She wears a dress made by me and a JPOP Mystery wig in Raven Wing color.
Charisma with Glastic Teal Green 18mm eyes.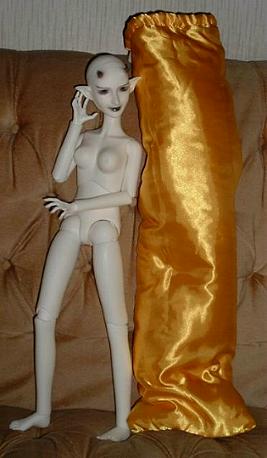 Charisma arrives nude without a wig and a basic faceup with dark brown eyes.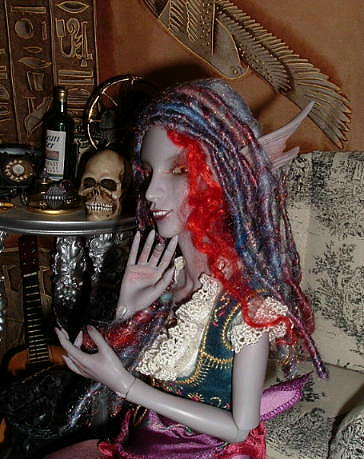 I'm dressing my Lu the vampire as a gypsy. Outfit from the Cleabella Gypsy Dance doll. OOAK Fantasy wig is from Laurie Lenz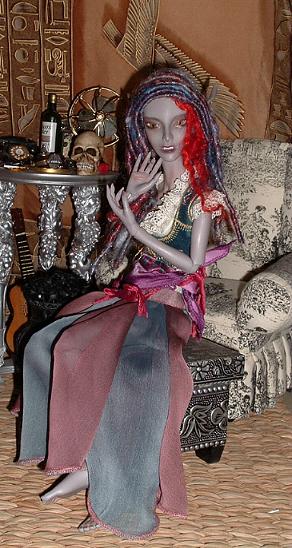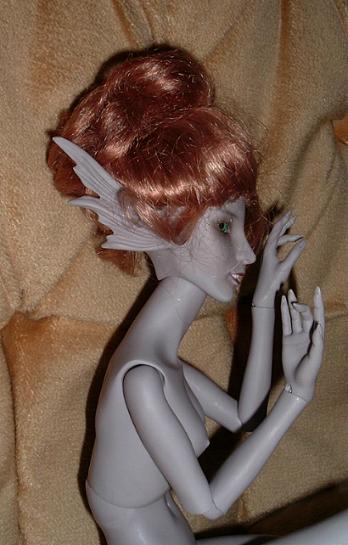 Lu in a Monique Hope red wig showing off her fantastic ears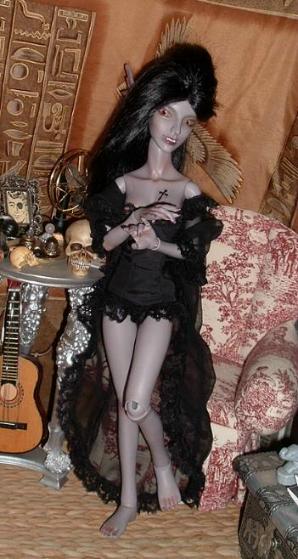 Lu wears a Gene pin-up outfit. She can almost fit into regular fashion doll clothing with her very slender figure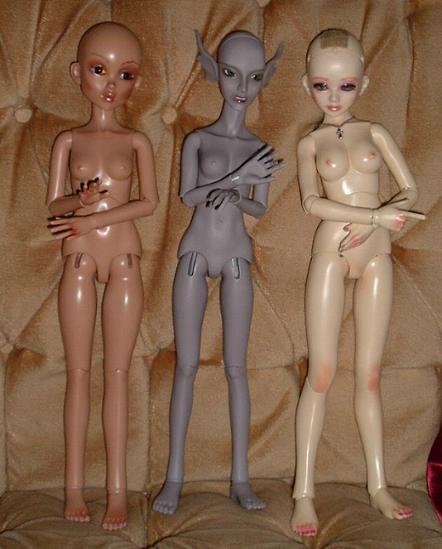 Lu body comparison pic with Unoa Lusis on the right and Garden of Dolls Nabi Kiss 16" doll on the left


Denver Doll Shop, a place to purchase Bobobie dolls.

Return to Val's ball jointed doll page