Bambola
Bambola is a Korean ball jointed resin doll. My doll is a giftset limited to 60 sold thru the Haute Doll magazine in early 2010. Bambola is made of gorgeous French resin and hand painted. She comes with unique resin wigs, but can wear size 5/6 wigs as well. She takes 8mm or 10mm acrylic eyes. Bambola is unique in her sexy pinup girl style sculpt. Her sexy plump legs are only jointed at the hips, but you can buy optional "sitting legs" from the Bambola website to pose her in seated positions. I have these legs and show them in pics below.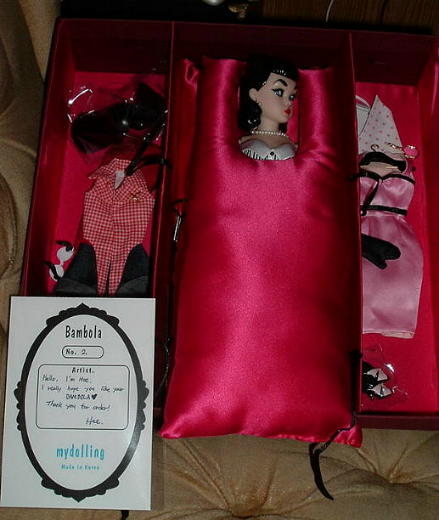 Here she is arriving in her giftbox.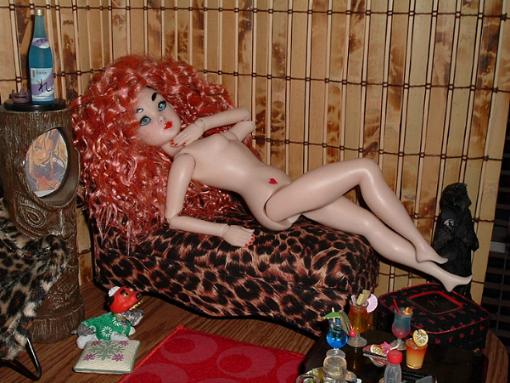 Here she poses nude to show her sexy body in a size 5/6 Monique wig.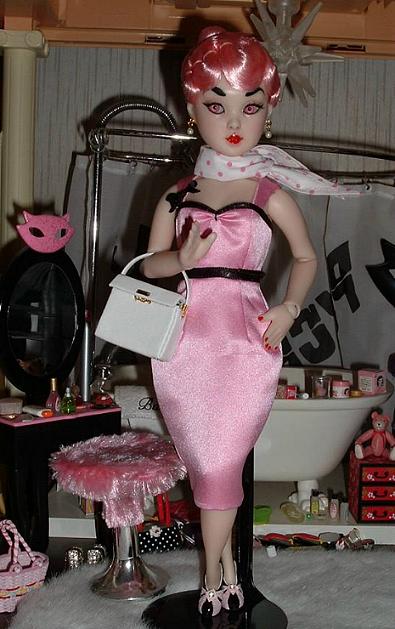 I changed Bambola's eyes to a pair of Volks 8mm Chapel rose acrylic eyes. She wears a Joe Tai custom pink wig in size 5/6 and one of the dresses in her giftset.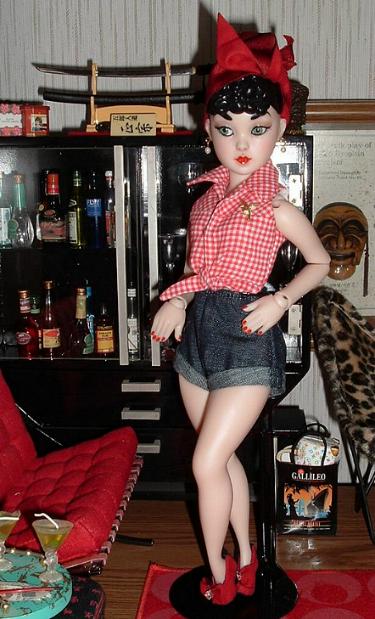 Bambola in the shorts and blouse and shoes from her giftset. The set comes with the doll, a pinup swimsuit with garters and stockings, pink cocktail dress with purse, shoes, gloves and jewelry, shorts, blouse, red shoes, scarf and sunglasses and 2 resin wigs.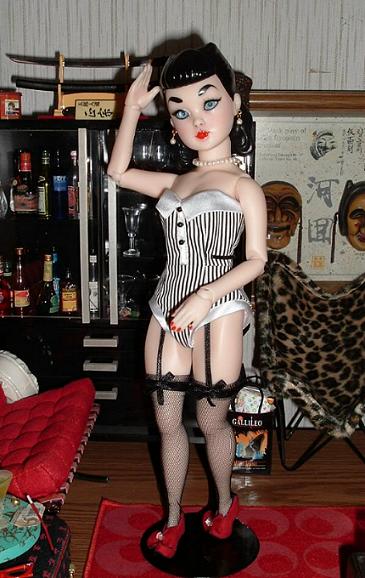 Bambola in the pinup style swimsuit from the giftset.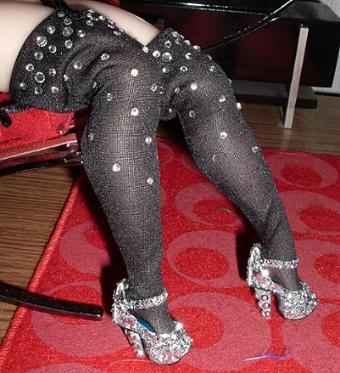 Bambola rhinestone shoes and stockings from her special Flapper outfit, ordered from Korea. Her tiny shoes are handmade and beautifully detailed. Her little feet are Barbie size.
Bambola in the Flapper outfit ordered from the Bambola website in Korea.
I painted the resin wig that came with the Flapper outfit white for a new look.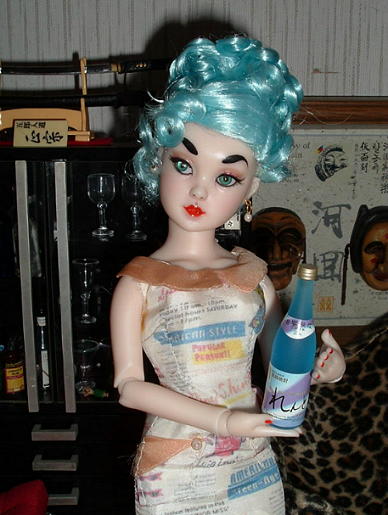 Bambola in a Joe Tai blue wig and dress made by me


Bambola World, the Korean site to purchase Bambola

Return to Val's Super dollfie page